令和元年度 国際交流助成受領者による国際会議参加レポート
受領・参加者名

Rahul Kumar
(Tokyo Institute of Technology)

会議名

SPIE Photonics West 2020

期日

2020年2月1日~6日

開催地

The Moscone Center, San Francisco, California, United States
Photonics West is one of the largest international conference organized by SPIE (The Society of Photo-Optical Instrumentation Engineers) held annually in San Francisco, California, USA. The whole conference is broadly categorized into three constituent international conferences: BIOS (for Biophotonics, Biomedical Optics, and Imaging), LASE (for Industrial Laser, Laser Source and Application), and OPTO (for Optoelectronics, Photonic Materials and Devices) and this event attracts more than 20,000 participants. Over 5,000 presentations covered a wide range of topics, and displays at the 2020 conference. Plus, over 1,300 exhibiting companies were at their booths with the latest in optics and photonics technology. Other events were also held to encourage researchers to interact, such as the Welcome reception, career club, job fair etc.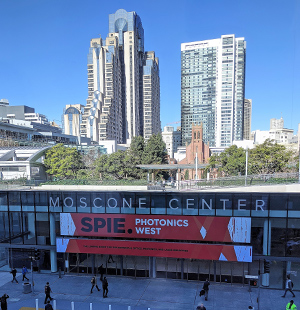 Fig.1 :
Venue of the conference:
The Moscone Center, San Francisco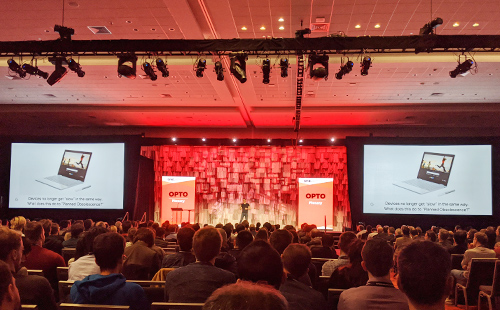 Fig.2 :
Plenary lecture by Mr. Trond Wuellner (Google)
My research work was selected for the oral presentation in the OPTO session of the conference. My research area is in the field of metamaterials and nano-photonics. The title of my presentation was, "Cylindrical hyperbolic metamaterials exhibiting superscattering with whispering gallery-like resonance." In my oral presentation I discussed about the analytical and numerical analysis of using cylindrical hyperbolic metamaterials (CHMM) for realizing superscattering of light in the visible region. I demonstrated that up-to two-fold enhancement in optical scattering can be achieved for structures with CHMM, when compared to the homogeneous structures of normal materials. Through numerical calculations, it was shown that whispering gallery like resonance is supported at the superscattering condition. I also discussed about effective medium approximation models for a comprehensive analysis of mechanism behind the superscattering and whispering gallery mode. I hope that my research work can led to the designing of novel metamaterial structures for various applications in nano-photonics.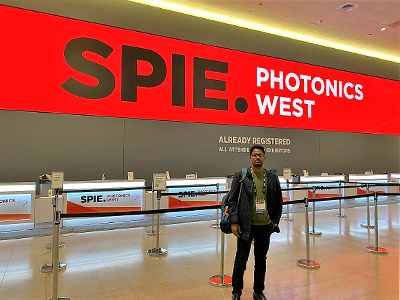 Fig.3 : At the registration desk of the conference
As this conference is the largest event of its kind, I was really happy to participate in it. My presentation was attended by several researchers and they asked questions about my research. During this conference I had several chances to interact with many famous researchers working in my research areas. I attended various stimulating oral presentations and poster presentations by different researchers and professors working in my research area and also in other related areas. Overall it was a good learning experience.
Finally, I would like to sincerely express my gratitude to the Foundation for supporting me to participate in this conference.

令和元年度 国際交流助成受領者一覧に戻る